If you grew up where I did, which was Jerusalem, then the holiday of Passover was in the air way before the actual Passover holiday started. If you are Jewish living in Israel, then, you know what I mean.
And, when you live in a place where everyone is celebrating Passover, you inadvertently end up experiencing Passover by osmosis, even though you are not Jewish.
While I don't identify as Jewish, I have learned some lessons from the Passover story that I want to share with you that may inspire you on your journey of growth.
Spoiler alert: you don't have to be Jewish to learn something from the Passover experience.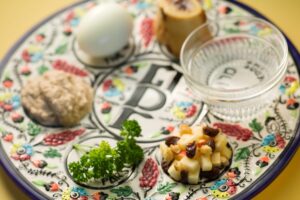 When Their Story Becomes Our Story
It wasn't until I had my own personal version of being in Egypt and having to deal with "Pharoah" that I came to appreciate the Passover story. And in so doing, my Jewish friends' Passover story became my own. I had always thought that Pharoah and Egypt were a story that belonged to the past but is celebrated today to keep traditions alive.
But, what I didn't internalize until I found myself in "Egypt" was that we all have a Pharoah, both externally and internally, and sooner or later, we all come to a crossroad, and a decision has to be made.
Do you  stay where you  are comfortable at the cost of your growth and the unfolding of your spirit?
Or do you take a leap of faith towards the freedom to live out your purpose, what you believe in, and what is calling out from deep within your soul?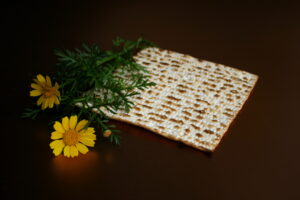 Pharoah Exists Within Us and Outside of Us
Ironically, the holiday of Passover marks the time when I received my green card after a long journey spiritually and emotionally similar to the exodus from Egypt in the Passover story. A green card is a document that allows me to stay in the US, for which I am very thankful for and which was my dream for a long time.
But, to get to that, I had to deal with what my Jewish friends would constantly point out to me was Pharoah.  There were circumstances (aka Pharoah) outside of me that made the experience difficult and I had choices to make. And the external Pharoah was then met with my own internalized sense of Pharaoh.
Who represents Pharaoh in your life story?
And, how does the  internalized Pharoah look like inside of you?
 Are you identified with Pharoah?
Or, can you step back and see him/he for what he/she is?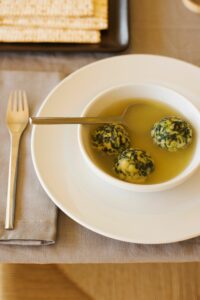 Comfort, security or Freedom?
My Jewish friends would remind  me that the Hebrews (at the time were not called Jews) had food, shelter and somewhere to sleep in Egypt. While they were not free to do what they wanted to do, they knew what to expect and there was a sense of comfort and security in that.
Sure, Pharoah was horrible to them, but why would they leave all that for the unknown?
Where In your life do you choose comfort over risk at the cost of your growth and becoming who you are meant to become?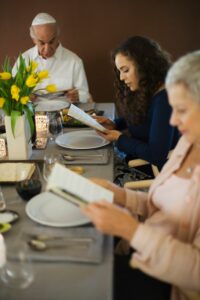 Personal Redemption
"Sooner or later, a person has to make a choice, between remaining a slave in Egypt or redeeming one's self out of Egypt. One has the choice to claim personal sovereignty to start the journey of Exodus towards freedom from slavery to one's calling," one Jewish friend once reminded me when staying in status quo situations seemed so much easier than taking steps towards a road less traveled.
Are you willing to choose your own personal redemption in your story?
Or, do you keep re-enacting the victim mindset with your choices?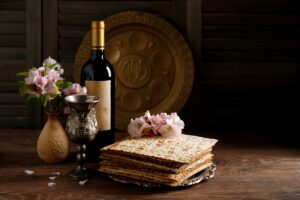 Do you go back? Can you? Will you?
Once one has made the personal choice to redeem oneself out of Egypt, there is no going back, even though the longing for the so called safety and comfort comes up strongly. One needs space and time between what one has left behind before arriving to the next destination.
And being in this transitional time and space allows the old enslaved mindset to die, so that a new mindset is cultivated for the next stage on the journey of self redemption and freedom.
It is okay that it takes time for the next stage to crystallize. It is not a reason to fall back into self-doubt, and want to go back to the old way.
This is the power of the PAUSE.
Let the pause carry you to the next place on your journey. Take the time to go within yourself rather than get stuck looking back through the eyes of self-doubt and thus losing sight of the big picture of the bigger journey you are choosing to take.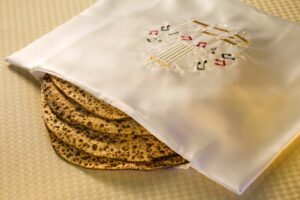 The next time you see a Jewish friend, wish them a Happy Passover.